Image

DOSING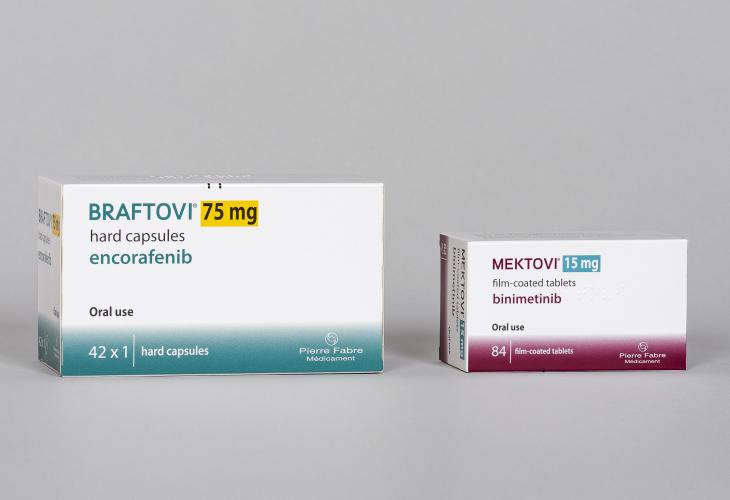 Presentation
BRAFTOVI®️ and MEKTOVI®️ are available in packs of:
BRAFTOVI®️* 75 mg
42 x 1 hard capsules
BRAFTOVI®️* 75 mg
168 x 1 hard capsules

MEKTOVI

®️

15 mg

84 film-coated tablets
*Not all pack sizes may be marketed
For patients undergoing dose reduction BRAFTOVI®️ is also available in 50mg capsules
Recommended dosing
Image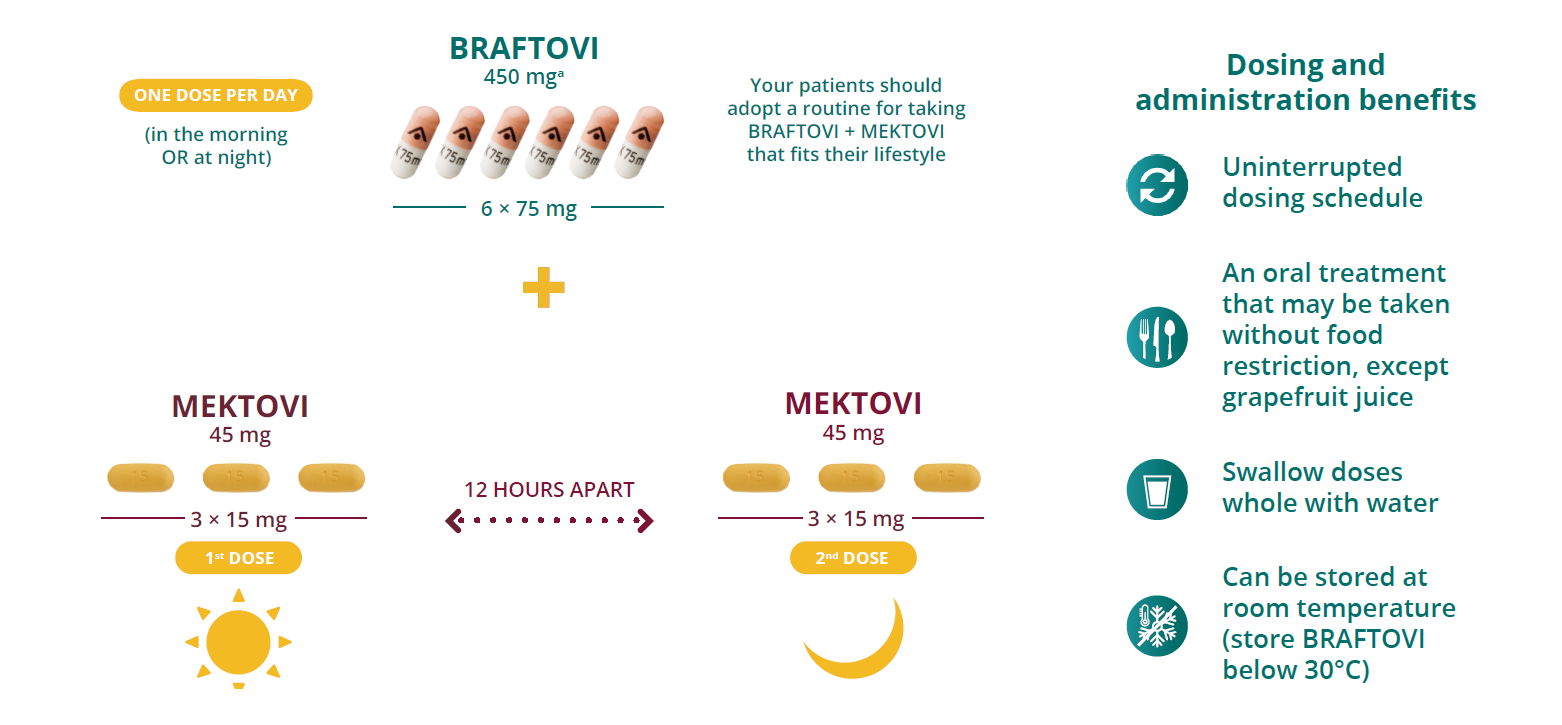 Treatment with BRAFTOVI®️ + MEKTOVI®️ should be continued until the patient no longer derives benefit or the development of unacceptable toxicity.
a For patients with mild hepatic impairment, administration of BRAFTOVI should be undertaken with caution at a reduced dose. In the absence of clinical data, BRAFTOVI is not recommended in patients with moderate to severe hepatic impairment.1
Recommended dose adjustments
BRAFTOVI® + MEKTOVI® are indicated to be taken in combination.
The management of ARs may require dose reduction, temporary interruption, or treatment discontinuation.
Image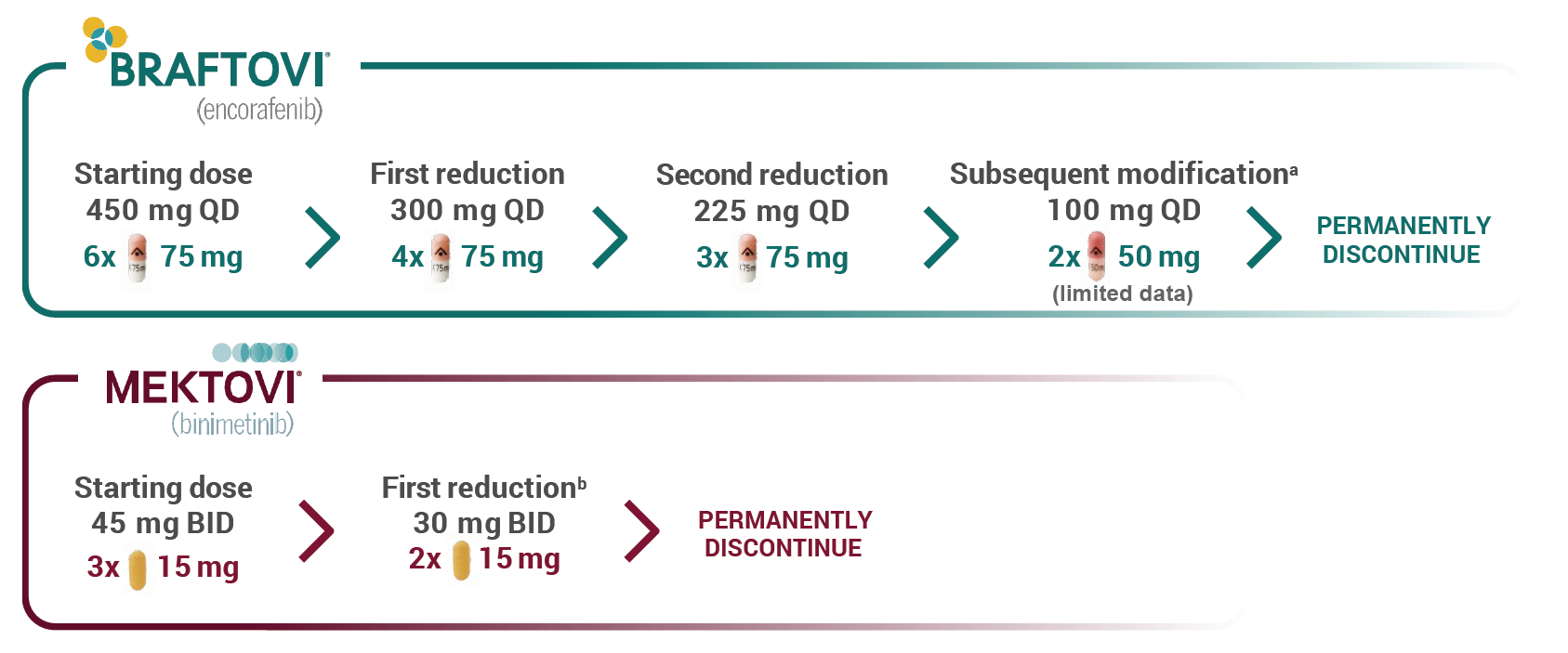 Dose modifications are recommended to manage certain adverse reactions.
aThere are limited data for dose reduction to 100 mg QD. If unable to tolerate 100 mg QD, permanently discontinue BRAFTOVI.1
bIf unable to tolerate 30 mg BID, permanently discontinue MEKTOVI.1 BID, twice daily; QD, once daily. 
Patient monitoring is recommended prior, during and after the treatment. For more information on safety, explore our Therapy Management Guide, on the Support and Resources page.
Dose interruption and discontinuation
When temporarily interrupting or permanently discontinuating BRAFTOVI or MEKTOVI, please adapt the other drug's posology according to the table below.
Image